Alternate #'s are
903-385-0385  OR  903-920-4381
Accommodations
Please scroll down the page to view rooms.
Prices range from $75 to $400 per night depending on the room, number of occupants, and number of nights. Discounts are given in the slower months.
High end months……March thru July, and September thru December
Low end….Jan., Feb., August,
Buffalo Girls Hotel currently has 10 comfortable and cozy rooms located on The Mountain.
Please complete our Booking Request Form for availability.
Belle Starr
This quaint room is decorated in earth tones, with a western theme. Double bed sleeps 2 and single twin sleeps one…Small, but convenient. This room sleeps three and has a private bath.
Sleeps 3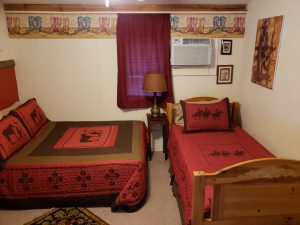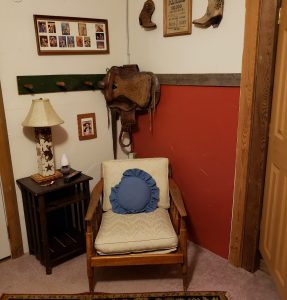 Buffalo Bill Suite
Just like it's namesake, this spacious room with it's California king, one queen and one full, is large enough to run the west. This room is decorated in western and antique decor and has a private bath. Buffalo Bill would have been proud.
Sleeps 6-7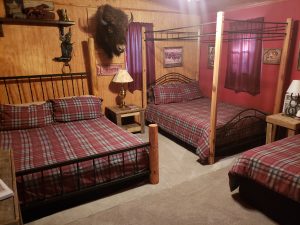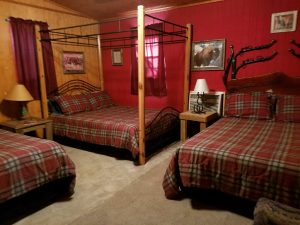 The Bunk House
All your ranch hands can fit in this Texas Star decorated bunk house, California King is big enough for 3 and has two queens, with a private bath. This room now has a 55″ flat screen TV.
Sleeps 6-7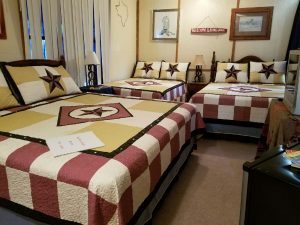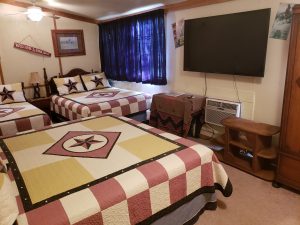 CowGirls Gone Wild
Very spacious room that has 2 queen beds with complete coffee bar set up and private bath. This room is right across from Buffalo Girls Main building and Cowboy Mike's General Store.
Sleeps 4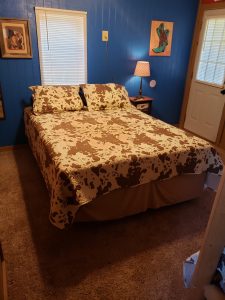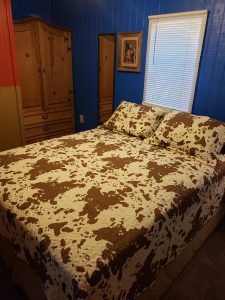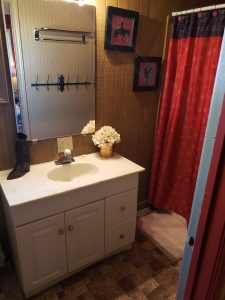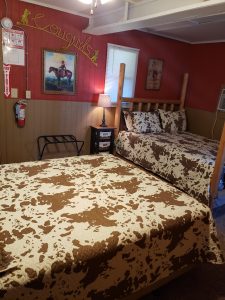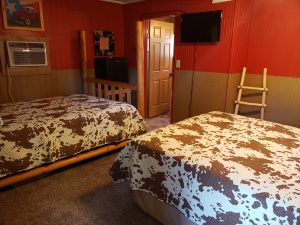 Dora's Parlor
Blue would have been proud to spend the night with Dora in either of it's 2 queen size beds with a private bath. It has a spacious front porch for your enjoyment.
Sleeps 4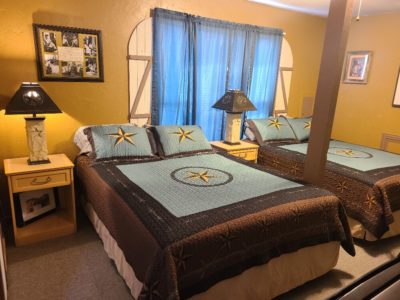 Calamity
The Calamity is a very cozy room with a western theme. It has one queen bed and a nice covered balcony overlooking the mountain. This room also has a private bath and cable TV.
Sleeps 2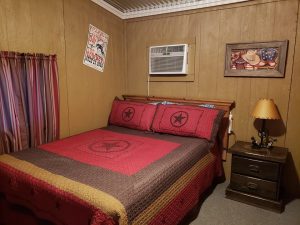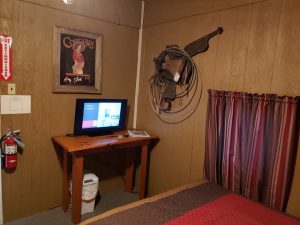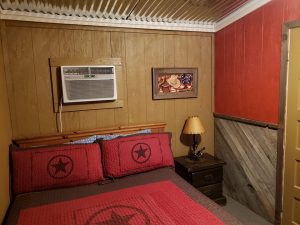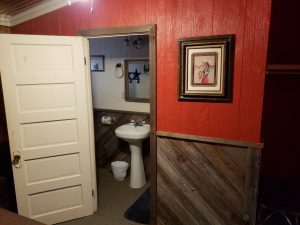 Lonesome Dove
This room is decorated with Lonesome Dove memorabilia. 1 queen bed with private bath. Mini refrigerator and microwave with full Coffee bar setup. Also has table and chairs on porch.
Sleeps 2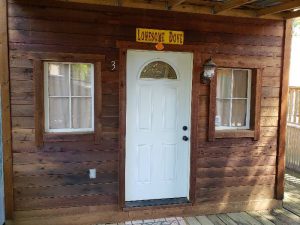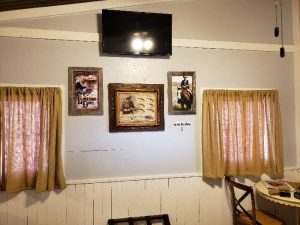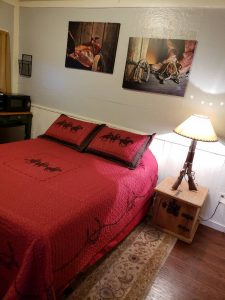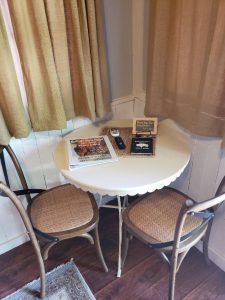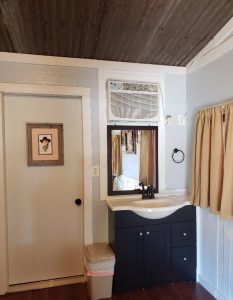 The Oakley
Named after the world famous sharp shooting Annie Oakley, this room is located in the prime location to overlook the Mountain and Old Mill Marketplace. Decorated with western memorabilia, this room has a queen bed with a private bath.
Sleeps 2
The Santa Fe
You can almost smell the pinon wood burning, as if you were on the streets of Santa Fe, in this luxuriously decorated suite with a private bath. Located on our first floor, this room has two double "aspen" beds with adobe walls and antler accessories. The Santa Fe has a great porch for sitting and people watching.
Sleeps 4
The Wild West Suite
The Wild West is located upstairs, in the main building. It has two double beds, and a couch, with a nice balcony overlooking the Mountain shops. It has a private bath and cable TV.
It will sleep 4 or 5.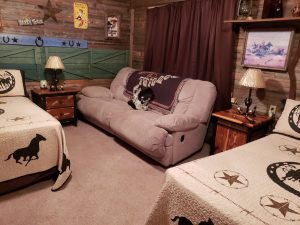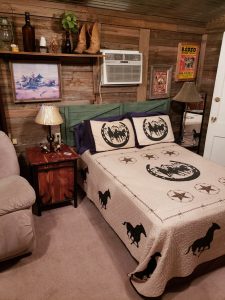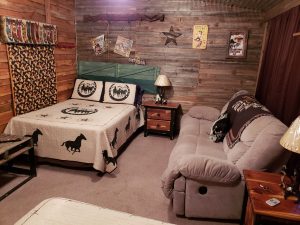 Yellowstone
Yellowstone is our new room and was inspired by the Yellowstone TV show. It has 2 queen beds, dining table, and large bathroom with 5ft walk in shower.
Sleeps 4
Enjoy & Remember Great Times with us
Spread the word ! Food is EVERYWHERE and FUN is in the air!!! Come experience 1st Monday with The Buffalo Girls and have the time of your life.
CHECK AVAILABILITY